Chamber Conference Room Available for Rentals
Chamber Members Get Two FREE Hours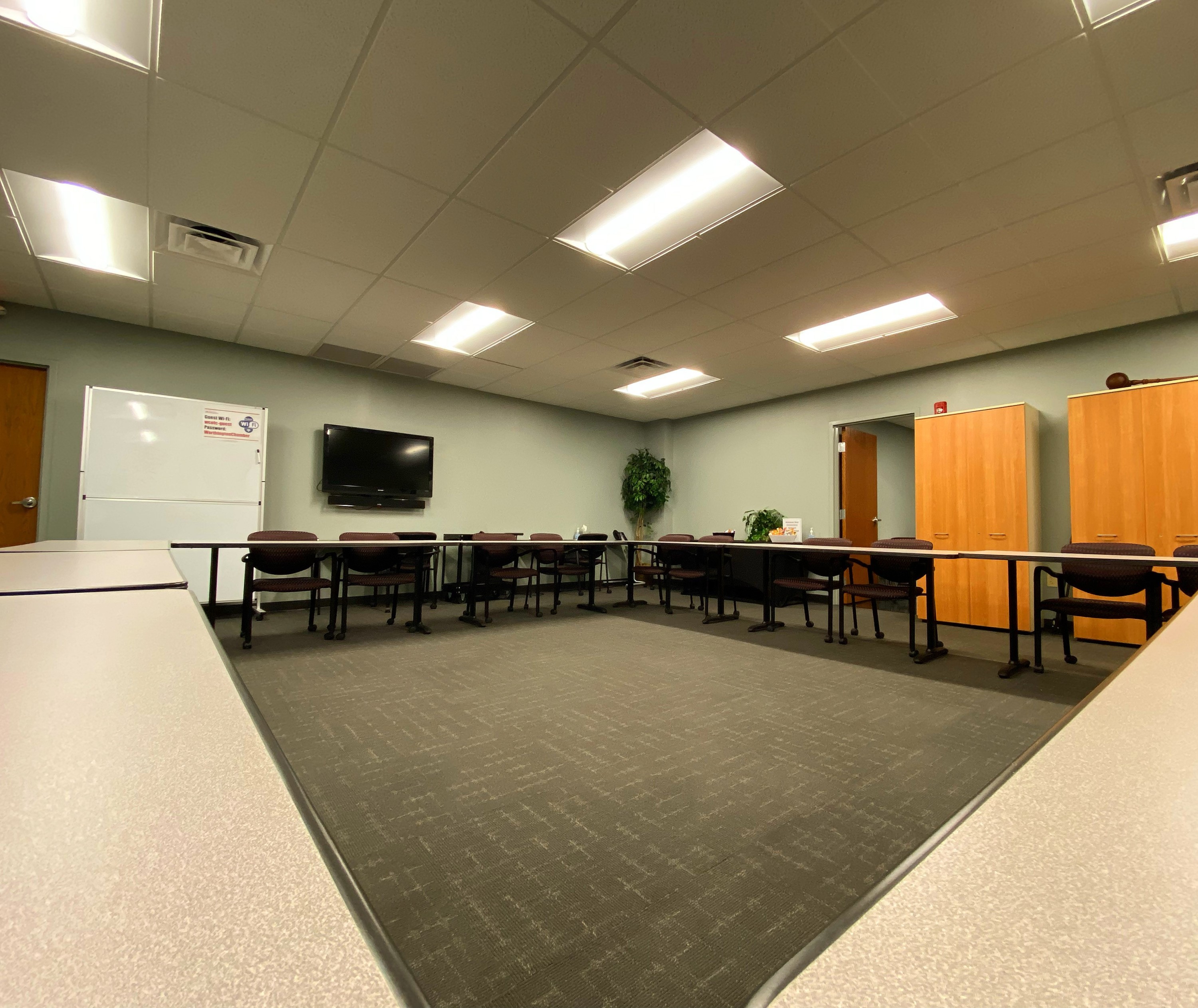 The Worthington Area Chamber's conference room is a fantastic, large space to safely host your next team meeting, strategic session or office touch base. Just minutes from 270 and centrally located within Worthington, the meeting space is ideal for employees coming from Worthington and around central Ohio. Availability is based on first-come, first reserved. Chamber-sponsored meetings take priority. The Chamber office is located at 90 E. Wilson Bridge Rd. Ste. 100.
Chamber members receive two complimentary hours a year with their membership.
Conference Room Features:
Seats up to 25 people comfortably.
Safely distances groups of 10 people.
Access to high-speed wifi for guests.
Flat-screen with HDMI hook up.
Use of kitchenette area with amenities. No oven.
Plenty of parking available.
Rental Costs: Chamber members get two free hours. Rentals during 9 a.m. and 4 p.m..
2-3 hours = $50
4-5 hrs. = $75
6-8 hrs. = $100
2 days = $175
Multiple rental pricing is available upon request. Additional $50 charge for non-office hour rentals.
Additional Info
Point of Contact : Matt Lofy